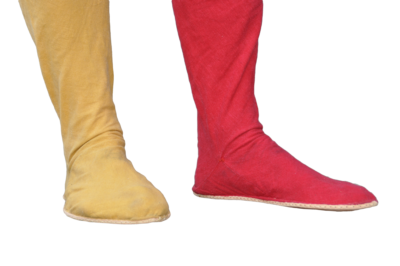 Many medieval manuscripts include numerous examples of people wearing colored leggings without shoes.
Were they running around in their stocking feet? Or did they have thick leather attached to their hosen?
Itís certainly plausible, easy, fast, and cheap to stitch on a piece of leather and wear it in place of shoes, provided one does not need much foot protection.
I attached 9-10oz. soles to this pair when their bottoms wore out after being worn inside shoes. They are very comfortable, especially with an added felt insole inside.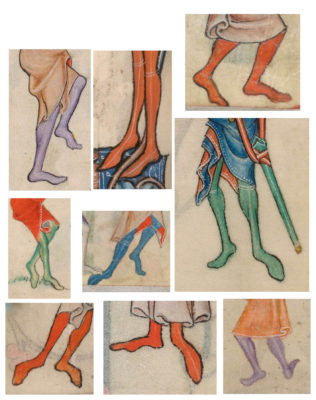 These hosen were made by Lady Maedbh ni Clerigh.
Last updated April 11, 2019.